Cat has separation problems
by Cat
(UK)
Hello I have a 7 month old cat. She cries all the time. My neighbour recently told me that she cries as soon as we leave the house until we get home she even sleeps behind the front door when we are out. On a night she sits by the bedroom door crying and jumping up at the handle to get in. We have no other cats cause we just don't have the room for one in a one bedroom apartment. She has LOADS of toys and things to play with/on. Plenty of tunnels and balls and interactive toys.


Reply
Hi
Yes she does sound like a very insecure cat. As you know some cats are just like that by nature and need extra help to cope with life's anxieties. It may be that your cat needs some medication to help her relax and calm down while you are out. Then hopefully after awhile you can stop the medication as she has learned that there is nothing to be afraid of. Also you could try leaving a radio on quietly all day while you are out so that she can hear voices. Some cats respond well to this.
i have more information about separation anxiety in cats on this page which you may find of further help
https://www.our-happy-cat.com/cat-social-behavior.html
best wishes Kate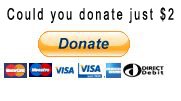 ---
I'd love to hear what you think of this page or my site. Let me know if you like what you have read or if it has helped you with a problem.
It's easy to do just leave a comment in the box below and click the like / share or +1 to let others know about my site. Thank You It really is most appreciated.