Cat Health Questions Archive Three
Cat health questions archive page three, these are previously asked and answered questions.
Please find below the questions asked in the past year. They cover practically every aspect of cat ownership and cat health and cat behavioural problems. Issues such as:
Inappropriate urination
Excessive meowing
limping
excessive scratching
fussy eating
Flea problems
These are just a few of the types of question that have been asked. Please use the search box below to look for answers to questions you may be interested in.
Find The Answer To Your Question Here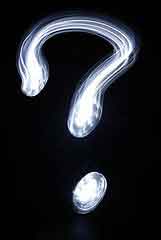 Enter A Word Relating To Your Question I.e urine. All the questions already asked and my answers will be returned.
---
Cat Questions Asked
Click below to see contributions from other visitors to this page...

Brown Spray Coming From Cat Butt 
Cat is obsessed with food, how can I stop it? 

---
---
My cat health guide covers many of the most common cat problems such as heart conditions, cat allergies, cat scratching, excessive meowing, and many other cat problems. 
I have written this in a simple to the point way so that you can get the answers you need as soon as possible.
It is available for instant download.
---
Question Archive Pages
---

Top of this cat questions page
---
I'd love to hear what you think of this page or my site. Let me know if you like what you have read or if it has helped you with a problem.
It's easy to do just leave a comment in the box below and click the like / share or +1 to let others know about my site. Thank You It really is most appreciated.