Cartoon Cat
All My Favorites
A cartoon cat has it all, cuteness, adventure, evil foes and kind owners. Nothing is out of their reach and adventures are only limited by the imagination of their creators.
I have loved all forms of cat cartoons ever since I can remember. From sitting in from of the TV as a very small child watching the antics of Tom and Jerry to sitting in front of my computer monitor and watching the latest comic cat adventure of Simons cat.
The following pages cover all my favourite kitty cartoons and some i have included because they are very popular but particularly my cup of tea. I hope you find your favourites and if not you know what to do, just drop me a line via email and i will try to include them.
Disney Cats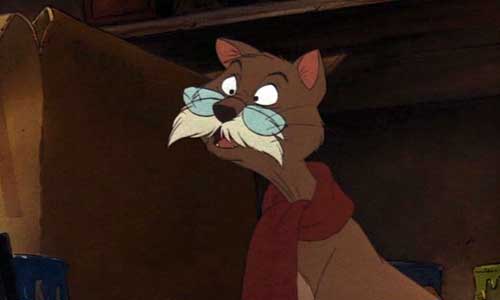 The Disney films have to be the best for style, content and imagination and as such the films they have made which include cats are some of my favourite animated films.
Whether it be the classic Aristocats or the futuristic cat from outer space films, whatever your preference, they are equally enchanting and fun to watch over and over again no matter what age you are.
See my favourite Disney cat films here.
Comic Cats
Not long after the printed word became common place people started to use drawings to tell stories through comic caricatures. It wasn't long before the beloved cat became a popular choice to entertain next to the daily news and then later in their own children's comics.
Still today cats are a popular choice for comics and as more and more adults enjoy them, they continue to grace the pages of serious newspapers, bringing a glimmer of mirth amongst all the doom and gloom.
See my favourite Comic Cats here.
Cartoon Cats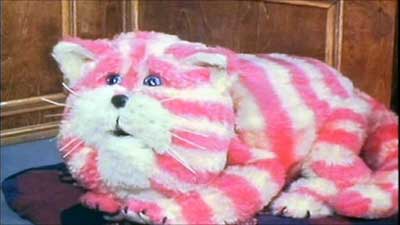 Ever since the earliest cat cartoons appeared on our television screens, they have quickly become firm favourites with children and adults alike.
Looney Tunes brought to us great characters like Sylvester the cat and his ever failing attempts to eat Tweety pie. Snagglepuss the sophisticated mountain Lion who could never quite get his cave up to his high standards.  Who could forget the inimitable Tom and his vain attempts at beating Jerry at anything.
Modern day cat cartoons continue to become popular quickly with audiences even though some can be rather odd like Stimpy or violent like Scratchy.
See my choices for the best cat cartoons ever here. 
---
---
I'd love to hear what you think of this page or my site. Let me know if you like what you have read or if it has helped you with a problem.
It's easy to do just leave a comment in the box below and click the like / share or +1 to let others know about my site. Thank You It really is most appreciated.