Your Cat Questions 
Got cat questions or problem? Need an answer now?
I have been asked hundreds of cat health questions over the few years, In fact I don't think there is a question I haven't already answered. So I have probably already answered a similar question to the one you are needing answered right now.
So to find your answer quickly, simply enter your search term in the box below to search my previous answers. (For example if your question is about a cat who keeps pooping on the bed, enter the words poo, bed) 
The questions range from general cat care advice, like fleas problems and neutering to behavioural problems like aggression and nervous cats as well as cat health problems.
Cat health and cat care issues need to be addressed as soon as possible, so by asking your question you will be better informed and able to deal with your cats problem promptly and effectively.
Although I am not a vet I do have many years experience and am constantly researching and making contacts with animal health professionals.
Unfortunately due to the large volume of questions being asked and the fact that I think I have answered practically every cat health / behavior questions over the last 5 years, I am no longer taking new submissions. You can however easily search for a answer to your question through my archive of previous answers.
Find The Answer To Your Question Here
Enter Your Search Term Here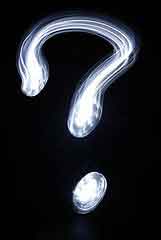 I have answered thousands of cat health and cat behaviour questions, search my site for Questions I have already answered.
Any search term will return many answers I have already given and so it is very likely that you will find your answer to your particular cat question.
Please enter your question or symptom in the box above like this:
or a one sentence question such as "my cat is limping" or " cat making strange noise".
---
It is always a good Idea to have cat health information and solutions close to hand.
You may not always have easy access to a computer and if you need a quick answer to a questions, then grabbing a book is much quicker and easier.
I would recommend that you consider buying a copy of my
which outlines the most common cat health problems and their solutions.
---
Cat Questions Asked
Click below to see contributions from other visitors to this page...

More Questions
My cat keeps shaking her head an appears to be unstable on her legs 
My Friendly Cat Suddenly Skittish Why?
My cat has difficulties swallowing 
How do i get my cat to like a new kitten?
Cats Living Outside in the Cold, How can we help?
Black bits underneath my cats chin
Removing knots without shaving the cats fur
im pregnant and cat wont stop meowing
My Cat Is Doing An Odd Chewing Motion With Nothing In His Mouth
Why is My Cat Lethargic After Getting His Shot
My Cat is Licking Her Lips and Not Eating Much
---
Question Archive Pages
---

Top of this cat questions page
---
I'd love to hear what you think of this page or my site. Let me know if you like what you have read or if it has helped you with a problem.
It's easy to do just leave a comment in the box below and click the like / share or +1 to let others know about my site. Thank You It really is most appreciated.