cat is aggressive to other cats, is she pregnant?
by harry
(uk)
would a female in the early stages of pregnancy hide from and growl and hiss and spit at our other cats


Reply
Hi
No this is not a normal reaction to being pregnant at all, especially in the early stages.
It is not until much later that her behavior may cahnge and this is generally not in an aggressive way. See my page here for more on this
https://www.our-happy-cat.com/cat-pregnancy.html
Her behavior may suggest that she is afraid of them or something else has made her afraid. the other possibility is that she is not feeling well and this can often make cats react aggressively to both other animals and people.
If you can it may be an idea to look her over to make sure she does not have any bites or lumps etcs they can be hard to see sometimes.
My own cat has been rather subdued and aggressive towards his brother and we discovered a nasty abscess at the base of his tail which needed vet care. Since he has been back he is back to his old self.
Hioe your cat is ok again soon.
best wishes kate
To help with the upkeep of this site and the information it provides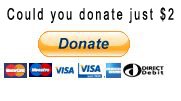 ---
I'd love to hear what you think of this page or my site. Let me know if you like what you have read or if it has helped you with a problem.
It's easy to do just leave a comment in the box below and click the like / share or +1 to let others know about my site. Thank You It really is most appreciated.