Cat poos and wees in my dogs water bowl
by charlotte danson
(UK)
Why does my cat of 10 months old wee and poo in my dogs water bowl.


Reply
Hi
Is your kitten spayed / neutered? I ask as this could be a sign of territory marking which is stronger in un neutered animals especially as they are maturing.
generally this is a territory issue. Your cat is trying to claim dominance in the house over the dog and leaving their scent at the dogs water and food area is a strong indicator to the dog of this.
If your cat is spayed / neutered then it may be an idea to t try and calm the cat down by giving them a few days in one room which their toys bed litter tray etc. this is not a punishment but a sort of time out for them where they have less to worry about and become anxious about.
best wishes Kate
To help with the upkeep of this site and the information it provides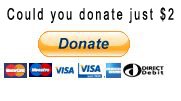 ---
I'd love to hear what you think of this page or my site. Let me know if you like what you have read or if it has helped you with a problem.
It's easy to do just leave a comment in the box below and click the like / share or +1 to let others know about my site. Thank You It really is most appreciated.