New Cat to home
by Jeanie B.
The cat we adopted is around 4 years old and is a neutered male. He has been living indoors at my grandchildrens' house. They can no longer keep him. I offered to adopt him but he will have to be an outdoor cat. So far, I've kept him in our garage for two weeks now. We live out in the country on acreage. When can I introduce him to the outdoors? How do I introduce him to my outdoors?


We own another outdoor cat, which is a 6 yr. old neutered female. So far, she hisses at the new cat when she comes in garage to eat. Sometimes, the old cat won't even come into garage at all...seems to be afraid of new cat. New cat is very loving and friendly. HELP!
Reply
Hi
There is a method of introducing cats to each other which allows them to get used to each other without the fear of attack. It helps to build confidence in both cats. However it does take a little time and effort but can prove to be very affective. the technique is described on my page here
https://www.our-happy-cat.com/introducing-cats.html
You should keep your cat inside for at least 4 weeks so that he gets used to his new home before you allow him to go outside.
As he is new to the outside world it may take him some time to get used to it and he may even disappear for awhile while he explores. It is important that he has a name tag or is micro chipped before you let him out in case he does get lost.
Just leave the door open for him when you are ready to let him out and let him discover the outside world in his own time. If you can spend some time with him outside too that would help establish this new home in his mind and give him confidence outside.
best wishes kate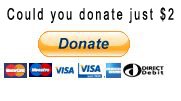 ---
I'd love to hear what you think of this page or my site. Let me know if you like what you have read or if it has helped you with a problem.
It's easy to do just leave a comment in the box below and click the like / share or +1 to let others know about my site. Thank You It really is most appreciated.