Help with a newly adoped cat
I brought home an adopted cat who as supposedly 3-4 yrs old although I'm comparing her to my other cat and this new one looks like a kitten. Anyway she hasn't eaten a thing since I brought her home on Monday night and has only had very little water. She is loving, like to sit our my map and gives me head butts but she has been sleeping all day as well. She doesn't play, and doesn't seem affected by catnip. So far she's only peed 3 times in her box. What do you think is the matter with her?


Reply
Hi
You did not say where you got her from. I ask this because if she came from a good animal shelter she should have been checked for any possible illness. If she came from a private source then it is possible that she may be sick and it may be a good idea to have her checked over by a vet to be on the safe side.
Some cats can take a few days to settle into a new home and may not eat for a day or so but this is normally very short lived as cats are very inquisitive creatures who adapt well to change etc.
Personally i think it would be a good idea anyway to have her looked at by a vet to give her a sort of medical.
If there is a problem it is impossible to say what it could be from her symptoms as they are quite general.
I hope she settles down soon and i hope you have a long and happy life together.
Kate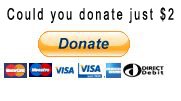 ---
I'd love to hear what you think of this page or my site. Let me know if you like what you have read or if it has helped you with a problem.
It's easy to do just leave a comment in the box below and click the like / share or +1 to let others know about my site. Thank You It really is most appreciated.