Cat lost fur under chin and scratching
by lisa
(alabama)
hi. i have a bobtailed cat appx 13 weeks. she has scratched under her neck till there is nothing but flesh showing. she is a indoor cat. and does not have fleas. she also has little places on her head where it feels like hair is fixing to come out. her brother does not have this issue. they do stay in our basement to help keeps rats ran off. we have a full furnished basement and run a dehumidifier. please help. we are very worried. thank you lisa


Reply
Hi
Well there is a thing called feline acne which does appear mainly on the chin and can cause the cat to scratch away the fur. Please see this page for more on this condition
http://www.fabcats.org/owners/skin/acne.html
Of course there could be other reasons for a ct scratch away fur, one as you say could be fleas but if this is not an option then there are other skin conditions and allergies which could also cause the cat enough discomfort from them to scratch away the fur. I have some more information about this on my site here
https://www.our-happy-cat.com/cat-hair-loss.html
Your best option is for a vet to take a look at the condition and be able to diagnose and prescribe the correct medication for the condition.
I hope you are able to find the cause for this soon as it can't be very nice for either yourself or the cat.
If you found my answer helpful, could you donate just $2 to help with the upkeep of our-happy-cat.com. Please use the link below to doante. Thank you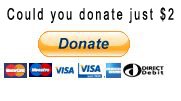 best wishes kate
---
I'd love to hear what you think of this page or my site. Let me know if you like what you have read or if it has helped you with a problem.
It's easy to do just leave a comment in the box below and click the like / share or +1 to let others know about my site. Thank You It really is most appreciated.