my cat has a bad eye and is being sick
by margaret
(somerset)
recently my cat star has had a bad eye, it has been runny half open and gooey ,she has had one before in which we just apply some drops the vets has given us, so we have done so and it seems to be getting a bit better. but have noticed other sighs that i know something is wrong with her, she has been all cuddly and won't leave me alone she has been sitting on my lap in the evenings and when she does she can't sit still, at first i just put it down to fleas ,as some of our other cats was scratching but this morning she was out in the garden and she was sick which was her breakfast ,she did a poo although she had just done one in the house ten minutes before she tried to do quite a few wees which i looked at it looked like there was a clot of blood in one, and she feels the need to keep going to the toilet .she has suffered from sustites before which i do not think she has got it now because she is being sick and she has a bad eye, which she has had for around 5 days. i went to pick her up today and normally she enjoys it but she was crying when i did so today so i think she has something wrong with her, if you could help in any way possible it would be much appreciated thanks :)


Reply
Hi
This sounds nasty, poor little girl must be feeling terrible.
As to what it could be, well it may be cat flu or a related virus
https://www.our-happy-cat.com/cat-flu.html
It may be a upset tummy or internal infection or even a UTI .
However s you know one infection can have a knock on affect on other bodily functions and so trying to pin down the infection can be difficult without an examination and maybe even some tests, urine, blood etc So my advice would be not to take any chances here and to take your vet to see a vet as soon as possible so that the correct treatment can be given sooner rather than later and so reducing your cats illness.
Hopefully it is something which the correct medication can help to clear up quickly.
If you found my answer helpful, could you donate just $2 to help with the upkeep of our-happy-cat.com. Please use the link below to donate. Thank you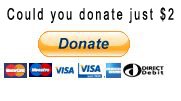 Best wishes kate
---
I'd love to hear what you think of this page or my site. Let me know if you like what you have read or if it has helped you with a problem.
It's easy to do just leave a comment in the box below and click the like / share or +1 to let others know about my site. Thank You It really is most appreciated.