My Cat Won't Stop Licking Herself
by Jaycie
(Seattle, Washington)
Recently my grandma used a bath towel with baby shampoo to clean my cat. Ever since then my cat won't stop licking herself. My cat hasn't done this before when my grandma has done this. What is wrong?


Reply
Hi
Shampoo even delicate shampoo can dry out a cats skin and fur and it may be that your cat is trying to either sooth her skin which may be irritating her or she is trying to recondition her fur.
It is generally not recommned that you bath cats very often at all. It is only really necessary if they get something on their fur which they cannot remove themselves. When this happens their are specially formulated cat shampoos which prevent any damage to the skin or fur.
Hopefully after a few days your cats fur and skin will return to normal. If not you may want to consider some coat conditioner for cats fur or some supplement which will help their coat become glossy etc again.
I have a couple of pages which you may find of further help and interest here.
https://www.our-happy-cat.com/bathing-a-cat.html
cat-hair-loss and fur problems.html
best wishes kate
To help with the upkeep of this site and the information it provides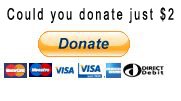 ---
I'd love to hear what you think of this page or my site. Let me know if you like what you have read or if it has helped you with a problem.
It's easy to do just leave a comment in the box below and click the like / share or +1 to let others know about my site. Thank You It really is most appreciated.