Cat Gallery Page
More Kitties
Welcome to this Cat Gallery Page For more kitties submitted by my sites visitors. 
Riley My Cat - Sami, North Carolina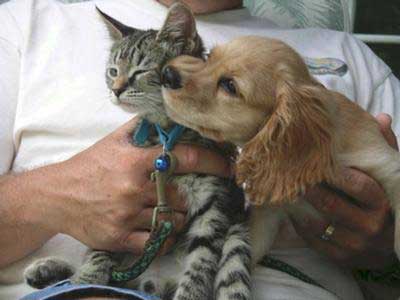 Riley is about 4 years old now, and thinks he is king of the world. He is an amazing cat but can also be a brat sometimes too. Riley and our cocker spaniel will run around the house and chase each other, we got them on the same day, so they grew up together. 
He is a goofy cat and loves attention when he wants it, not all the time. He loves drinking out of sinks, chasing us around the house, sleeping in boxes, and sleeping in dirty clothes baskets! He always runs up to whoever comes in the door and is very aware of what is happening around him.
He definitely has quite a personality! It's hard not to fall in love with him. It's almost like he has a little human inside of him.
kaalo My Cat - by Mishal Baig, karachi,Pakistan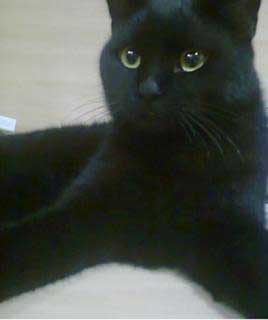 I got him from street in very bad condition,now he becomes very healthy. Kaalo is about 11 months old.
Whenever,i came home he is lying on my bed and starting playing hide and seek. I loved her big expressive eyes
Lucky My Cat - Abby, Lancaster, PA, USA
Lucky is my baby boy, he is 3 years old now. Me and my sister found him in animal shelter, he is so important to us, because when we were child, we had another cat who had the same face with him, his name is Mimi.
Mimi was living with us for almost 12 years, he died in 1997,we were so sad, and we are missing him so much. In 2009, when found Lucky, we think Lucky is our Mimi, he is missing us too, so came back with us.
But here has some thing is so magical, when we had Mimi was in China, but after 12 years we found Lucky is in America.
Molly Cat Gallery Page - Barbara, Evington, VA.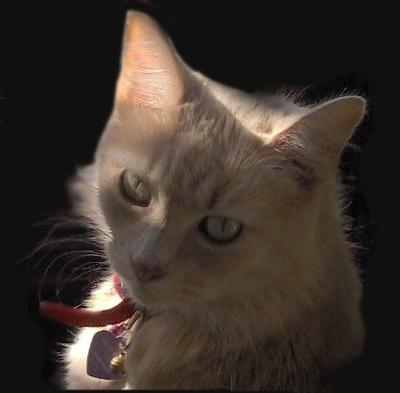 I got Molly from the shelter about 6 years ago.
She had been living in an abusive atmosphere and stayed in the back of her cage at the shelter...when I saw her, I said...that's the one I want..and I changed her name to Molly.
She is a Maine Coon and is so sweet and loving to me but doesn't like the rest of my cats.
Mingming - My Cat Gallery Page, Lee , Seattle, USA
my cat mingming was born july 21 1989.
she was born in jacksonville arkansas.
she is very special to me cause,before my mom has passed away
she asked me to takecare of mingming.
and i promised my mom that i would takecare of her
as if she was my own mother.
and we've been together since for many years now.
mingming is still pretty much in good health.
i know up there somewhere that my mom is watching over us.
and we both miss her very much.
even though my mom is gone,i always have a part of her beside me every day.
---
---
---
I'd love to hear what you think of this page or my site. Let me know if you like what you have read or if it has helped you with a problem.
It's easy to do just leave a comment in the box below and click the like / share or +1 to let others know about my site. Thank You It really is most appreciated.