Cat Memorials 2016
These are the cat memorials for 2016.

01/29/16:9:00am
I've had my cat since I was in the 2nd grade and she's been very important to me. She has left a life long mark on my heart and she'll never be forgotten by me. I Love You so much and I'll always love you.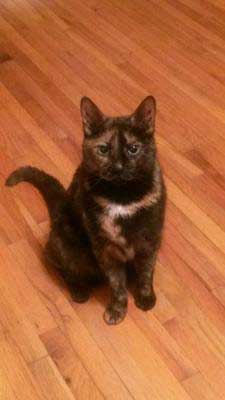 Cat Memorials 2015
Ms Patches
9/25/2015--On this day, you left us for Kitty Heaven. For 17 long years, you bought us tons of joy, happiness and fun. I still look for you to come around the corner, or jump up into the bed with us when you were ready to go to sleep. We miss you tremendously.  We know you are safe, happy and re-united with Lexi and Chico. Rest well my baby girl. We love you. Joyce, Dwayne and JD.

Joyce Hampton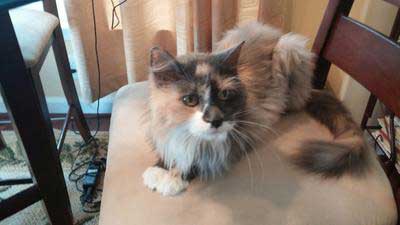 SWEETIE

Ann, UK

24th August 2015 
 We lost our beloved little Sweetie today. She left us, at 18 years old,peacefully at home in my arms. Sweetie was a tiny, gorgeous, shy black and white cat who brought us great joy over the years. We miss her so much but she is close to us in our garden.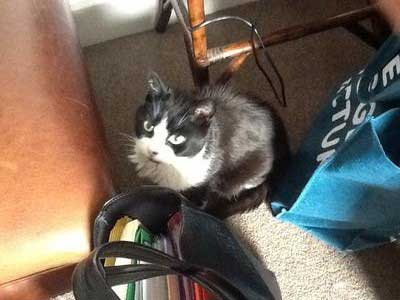 Marbles
 - February 24th, 2015
Our "Little" Marbles. She will always be little to us and look like the kitten she always was. She gave us 17 years of joy and love. We did not want to see her go and will miss her terribly, but after nearly 17 years she is now in a much better place without pain and is with her sister Sugar and playing again. We love and miss you, but you will always be here in our hearts.
Bill and Nancy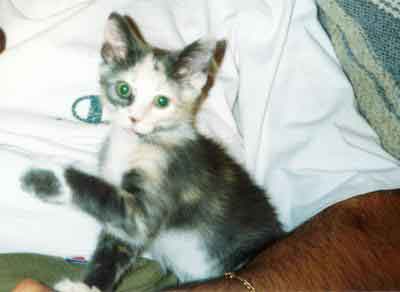 Cat Memorials 2014
These are the cat memorials for 2014. This is a remembrance page for cats who have crossed over the rainbow bridge this year.  This page is a permanent page here we can always remember our dear departed pets.
Leo
Molly-UK
Leo left us on the 8th of November 2014. I have not yet come to my loss but I know he is still here. Unfortunately leo was hit by a car in the early hours of the morning this is my message to him...
My dearest baby,
we spent so many happy times together it would be hard not to grieve but I think of you every day and although we all miss you we know your in a better place. Your always with me and I know we will meet again xxx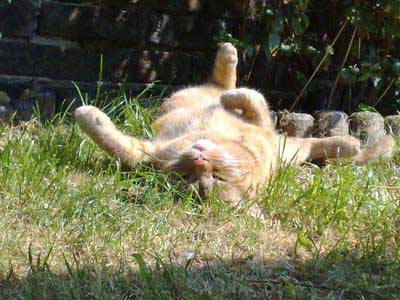 Bright Eyes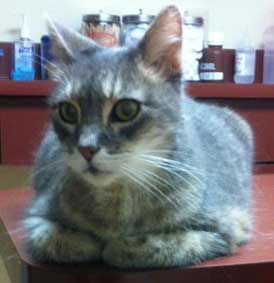 October 13th, 2014 
My Sweet Bubbie Love You Passed Away On The Morning Of Your 16th Birthday.
I Miss You So Much!  You Are Forever In My Heart!  You Are Now A Beautiful Angel!   I Love You Bubbies!
Shelley Marthaller, Carmichael, California

Gabby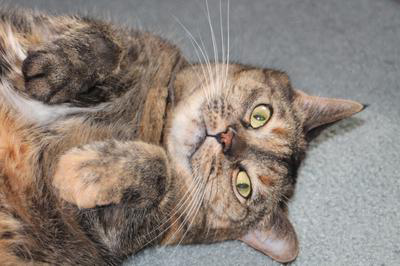 Jen Wilson, Dayton, OH
December 9, 2014
Gabby,
This lose was so unexpected and I have been crying for days now.   We love you more than the world and would give anything for a different outcome.   I still see you and feel you in our house.   Sometimes, I "forget" you are gone and go to pet you and call you for lunch, then it hits me all over again.   Know that we love you so much and if we could have changed this outcome, we would have done it.   You are forever in my heart.
Love,
Mommy, Daddy and Isabella
Padoddles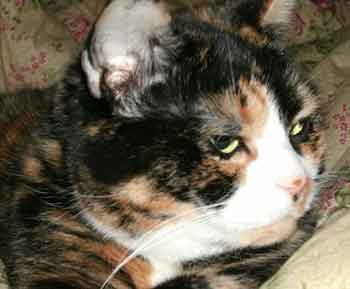 11/9/14 by Melody, Long Hill, NJ 
This year, Padoodles passed on to heaven.  We will miss our beautiful cat who had been with our family for 17 years.  We will miss her sleeping on our bellies and purring.  Angel, our dog will also miss her.  They grew fond of each other in their unique way.  In the end, they made friends.  We will keep Padoodles in our hearts forever...the love we shared with her will be passed onto to other furry friends that God may entrust us with.  
The Hart Family
Dot
20.10.2012 - 4.12.2013 by Tempestt, Tasmania
My darling girl, how time has passed. I still remember when I first saw you, not even a week old and so tiny I could fit you and your brothers and sisters in my palms. A few weeks on and you were sleeping on my chest, curled into my neck. The little things are what made you so special. The way you'd lay on your back, your purr, That curious look on your face, how you'd mimic the birds. But my favourite thing was your face. Half orange half black and white striped. My little twofaced Harvey Dent. 
And then, I remember the few days leading up to your death. Being baited is the worst way you could have died, and I wish I knew who did it.
Watching you not be able to move, not able to clean yourself or go the to bathroom. Having to hand feed you and constantly change your blankets.
I had never seen so much pain and confusion in someone's eyes as I did in yours. And then that day. The day I faced the hardest decision of my life, to keep you living in anguish and fear, or to say my last goodbye. I will never forgive myself for having to end it, and it was the hardest thing I've had to do. 
But now you're flying high, my darling. And the flowers I left on your grave have grown into something beautiful. I love you so much.
Emily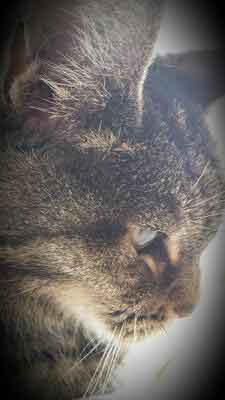 Wendy Davies, Scotland - 16th September 2014 
Words cannot describe the feeling of losing you Bonny girl.  You were in our lives for 17 years and we feel very blessed that we were chosen to look after you and give you lots and lots of love. In return you showed us the true meaning of love and companionship. The house seems so empty and the clocks seem to tick louder. 
You will always be our bonny girl and we will miss you desperately. We loved you like you were our own child and that's because you were. 
You will live on in our hearts forever and we can't wait to see you again one day to give you lots and lots of kisses and cuddles.  We could write a book describing the trials and tribulations we had when we first got you home from the cat protection league and we thought we were going to have to call the fire brigade to get you down from a hole in the wall to finally holding you and telling you how much we loved you before you peacefully fell asleep but it's hard enough having to write this even though we knew it was going to happen that you left us one day. 
We told you every single day how much we loved you and we always will Emily. Miss you to the moon and back bonny girl. Your heartbroken mummy and daddy x x x x x x x x
Sooty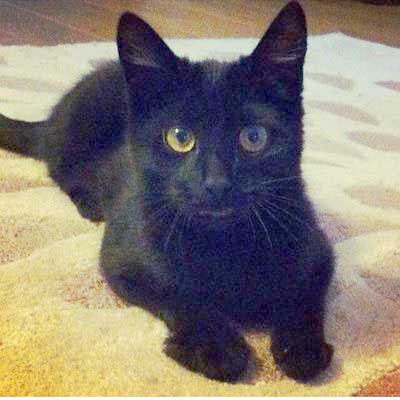 18/7/14 By Lily
To my dearest kitten sooty,
We got you after the loss of my cat tommy who passed away from leukaemia, and now you've gone, fip ripped the life out of your body. I remember you big fat belly, the way it wobbled from all the fluid.
You were so poorly. I love you baby, now your happy and safe with tommy up there in heaven, one day I hope to be reunited with your purrs and happy faces xxx
Raven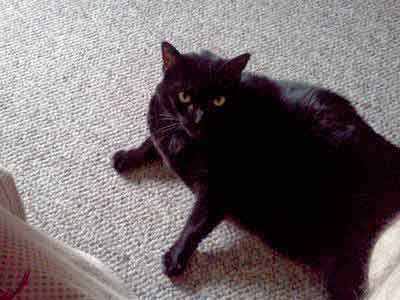 July 28th 2014. 
Raven even though you gone I miss you greeting me at the door when I come home and your purring when I made you happy.
I look everywhere at home and still see you waiting to be rubbed and petted and to pick you up and love you but you are in heaven now waiting for me to join you and I know you will always be with me in my heart and I am grateful and happy for the time we spent together and I'll always love you forever.
Eddie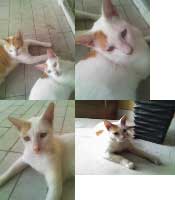 Chan Family - Subang Jaya, Selangor, Malaysia 
Born: 05 June 2008   Departed: 03 March 2014 
Our poor little Eddie, just as we were all still grieving the loss of Eva 3, barely 3 weeks from her passing, you had to wrench our hearts yet again when you left us so deeply saddened. How painful it is for all of us that you had to go the same way as our beloved Eva 1, Blackie, Elliot, Rambo and Eva 3! 
Our cries to drivers out there who never gave a thought about 6 innocent lives of our pets who should have been alive today if caution and mindfulness had been exercised, not to mention the hundreds and thousands of poor helpless animals at the mercy of reckless driving: Put yourselves in their shoes and feel their pain… 
We love you, our dear Eddie. Words can't describe the grief and sorrow we feel now that you're no longer there to greet us every time we come home. Your mother misses rubbing heads affectionately with you (something Eva III used to do). There's an emptiness in the garden you used to wander and a void in the favourite chair you used to sit in. 
We take solace in God's Word:  Ephesians 1:10: "Everything that exists in heaven or earth shall find its perfection and fulfilment in Christ." 
Our hope is expressed in  the 8th chapter of Romans, verse 21, that in the end, "the whole of created life will be rescued from the tyranny of change and decay and have its share in that magnificent liberty, which can only belong to the children of God." 
" A heart of gold stopped beating,
   Four little paws at rest,
   God broke our hearts but this we know,
   He only takes the best. " 
Be at peace and rest in the arms of God... Forever remembered by your loving family
Sam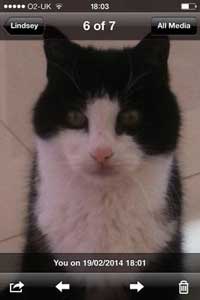 Linda Rodgers - Kircubbin, Northern Ireland
Left me on Wednesday 19/2/14 with a broken heart.  Sam, you were my best friend and loyal companion for 24 glorious years and I will always be forever grateful to have loved you for so long.  I cannot believe you are no longer with me and will miss you and love you until we meet again.
Thank you dear friend for your unconditional love.  You have left a void that can never be filled and a heart that will never again be whole. I love you Sam, rest peacefully. Xxx
Misty Mae
Rachel von der Ehe, Black River Falls WI
January 22 2014 
Misty you will always be in my heart. I will miss you always. You were there for me during my childhood. I will always treasure the memories of the time we spent together. I'm so sorry I wasn't there for your last moments on earth. I love you Misty
Eva III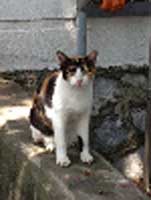 Chan Family, Subang Jaya, Selangor, Malaysia
We love you our dearest little EVA, you will forever have a special place in our hearts.In our minds, we see you frolicking free-spiritedly with your brothers Elliot, Blackie, Rambo and your friend Eva I who were there before you. We miss you so much and we will always remember you... Your Mother,Mor Mor, your brother Eddie and your sister Emma miss you dearly. Lots of LOVE, HUGZ & PATS from All of Us,,, Your Family-In-Christ Jesus, THE CHAN FAMILY
Sneakers
Valerie - 1/24/2014 
You were my dearest friend and companion for almost 18 years.  I miss you so very much and hope that God will grant we may be together again over the Rainbow Bridge.  I love you.
---
---
---
I'd love to hear what you think of this page or my site. Let me know if you like what you have read or if it has helped you with a problem.
It's easy to do just leave a comment in the box below and click the like / share or +1 to let others know about my site. Thank You It really is most appreciated.