Cat Names Beginning With I
Cat names sent in my other pet owners which begin with the letter I. To be honest the letter I is not a common letter for names So I am glad I have been so many great ones for you to choose from.
Indi
by philip (bolivia)
our latest cat is a female Calico and that breed originates from india so i have read. she is a small kitten and loves her comforts and so we named her INDI. she is our 3rd wild kitten from the streets , Crackers , Saoirse and INDI , thank you Phil in Bolivia.
Indie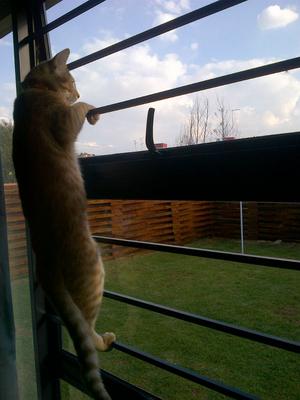 by Jamie (South Africa, Johannesburg)
My fiance found Indie when he was just 5 weeks old. He had been abandoned in a park and was being swooped on and attacked by Indian Miner birds. He was barely a ball of fluff and with the luck of my fiance being there to rescue him he is now a very naughty and mischievous little rascal.

My step mom named him Indie after the birds that he had survived. He is now 1 year old and still a little terror biting us and bolting around the house chasing everything including his own tail ;-)

Comment

What great pictures, Indie certainly does look like he is full of mischief. It's amazing how cats will attempt to climb anything. A window blind certainly doesn't look like something that could hold a cats weight. But hey surprise surprise it does. Hope Indie got the better view he was looking for. :)

It must have been a very frightening experience for such a small cat to be attacked by birds like that. I have seen cat's attacked by birds before and it really is rather vicious, with the cat always coming out worse off. Thank goodness someone as there to rescue him.

I hope you have a very long life together, I think he will keep you amused for many many years.
Inky
by carol (westcliff, on sea . essex england)
She was a stray, and had been taken to the local cattry, her name was allready inky, and as my youngest son who is now 25 has the initials of I.N.K i felt that i just had to have her,
she is a real ove as well.
Ipo
Hawaiian for 'sweetheart.'

comment from kate
what a lovely name and meaning
Iris Pyewacket
by Marie (Dallas, tx)
Iris because we like flower names, but she goes by Pyewacket or Pye after the witches familiar from the Salem witch trials. 
She is always by my side, loves me so much it almost hurts to leave her cause she gets sad, but is so excited when I get back. In this way she is truly my Familiar.

She has a twin sister, Isabelle, who goes by Izzy.
Isolde
by Maria, (Sofia, Bulgaria)
I named her Isolde because this name sounds very beautiful to me and in fact, in celtic it means beautiful. And she certainly is a beauty. We call her Izi for short, read as in "easy".

Comment
A very beautiful name for a beautiful cat what more can you ask for:)
Itty Bitty
by Tina (Los Angeles, CA)
She is named Itty Bitty because when we found her she was such a tiny little thing. Although she's a full-grown cat, we still think of her as Itty Bitty.
Ivan
I first met Ivan when I was doing voluntary work at my local RSPCA centre. After giving him a good brush and a cuddle I would continue along to the next kennel to fuss the next cat. However, all you would be able to hear was Ivan miaowing away wanting me to come back. We used to try to shush him telling him he had had his cuddle and he was terrible - hence Ivan the Terrrible. Despite his name he is a lovely boy really!
Ivory
by Angela (England)
She already came with that name. She is a white cat.
Ivy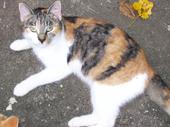 by Mone't (Kentucky)
I named her Ivy because she was born outside in an Ivy Patch. Her mother is my husband's cat, Tigger.
Izzy (Isabella)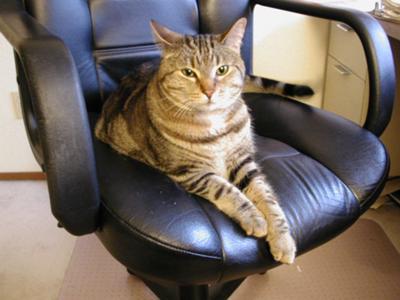 by Gary (Seattle)
I adopted her from the pound and they had named her "Dizzy," which I didn't care for.

We liked "Izzy" must beter and also call her "Isabella".
---
I'd love to hear what you think of this page or my site. Let me know if you like what you have read or if it has helped you with a problem.
It's easy to do just leave a comment in the box below and click the like / share or +1 to let others know about my site. Thank You It really is most appreciated.