Mr.Tinkle and Sparkle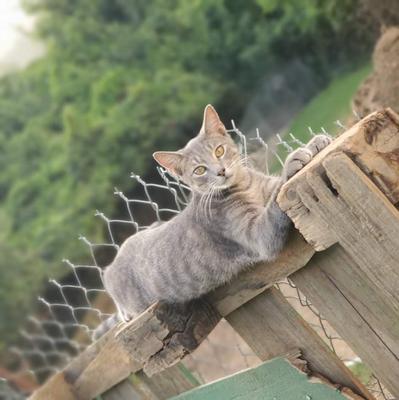 Mr.Tinkle is 9 months old grey in colour and love to pose for the camera, he love to cuddle and walk me to my vehicle when I am leaving.
Sparkle is 4 months grey, biscuit and white feet. He love to pose also for the camera but he love to cuddle and play with his best friend Whitefang who happens to be a mixed poodle dog.
Join in and write your own page! It's easy to do. How? Simply click here to return to Copy of Cat Gallery.
---
I'd love to hear what you think of this page or my site. Let me know if you like what you have read or if it has helped you with a problem.
It's easy to do just leave a comment in the box below and click the like / share or +1 to let others know about my site. Thank You It really is most appreciated.