Poopy - Cat Memorial
by Noorjahan
(Mauritius)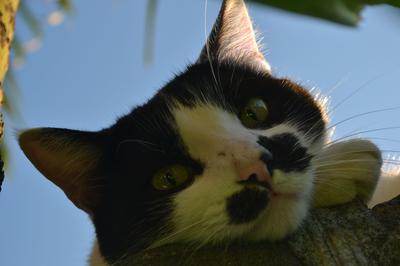 My little love always
29th of May 2014


My dear little love
One month has elapsed since you abruptly left us. I can still feel you in every corner of the house. Sometimes I hear noises and for an instance I thought it was you and I would wait till I realized that you are gone.
It hurts so much that my heart cries. This hole in my heart has absorbed all my joys. You are wonderful, I don't want to talk about you in the past because you are still and will always be a part of my life. I love you so deeply. You are my little angel and I know you are in heaven. All heavenly creatures are so lucky to have you by their side. You light up my life my little love.
Please wait for me and never forget me. I'm confident that we will meet again. I'll do what need to be done to make it happen. There is so much sadness. It's quiet and dull since you are gone. I try my best to act normally but I just can't. You have such an impact on me, it's just unbelievable how much you mean to me. I like to think that from where you are, you are watching me. This feeling is so good.
Several times I go to this site to read again part of our story, and each time I feel so proud of you. I still remember when you won the first prize in April 2013(My heart melting little fellow). What a day it was, when I got the mail from Kate. That day, you were the recognized star of not only the house but of all the neighborhood. But my dear love, for me since you came in my life you were already more than a star.
Oh God you inflicts so much pain on me. Oh Lord watch over him and give him the best place ever. Keep him close to You always.
What I feel for you my little love is more than Love. I don't care what others would say but you are my true love, my heart melting little baby. Big hugs and kisses just the way you like them. Wait for me till we meet again. Rest in peace my little angel.
Your mum
Reply
So Sorry to hear of Poopy's passing. I know how painful it is lose one of our furry friends, so I can completely understand how you are feeling right now.
You will never forget him but the pain will ease in time.
God bless and stay strong Kate
---
I'd love to hear what you think of this page or my site. Let me know if you like what you have read or if it has helped you with a problem.
It's easy to do just leave a comment in the box below and click the like / share or +1 to let others know about my site. Thank You It really is most appreciated.