Wicker Cat Beds With A Modern Twist
Wicker cat beds are a great choice for your pet as they allow air to flow through.
This means that mildew is prevented from developing in the cat cushion and odours are naturally reduced. It will also help to keep your kitty nice and cool.
Featured On This Page
Kitty Ball Wicker Cat Bed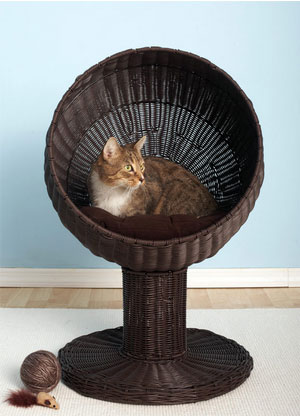 I think this design is absolutely stunning, don't you?
It's the perfect pet bed for your elegant and sophisticated feline friend that wants to sleep in style!
Cats often like to be up off the ground where they feel safer, so this is a great solution.
Its large bowl shape also means there is lots of room to move about and it is great for larger felines too.
It has a soft cushion inside with a removable machine washable cover, and the wicker is made from durable non toxic resin so it should last for years and years!
Who would have thought that a wicker cat bed could look this good?
Double Wicker Cat Bed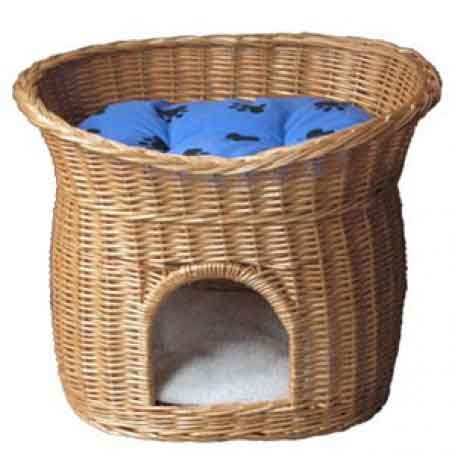 For a more traditional look this double wicker pet bed is perfect. In fact for our first cat, Little Mo we had something very similar. She loved to lounge in the top part in the evenings with us and she would keep lots of her toys in the bottom part.
The cushions are easily cleaned and the wicker is kept clean with a simple brush over now and again. We used ours for years and only sold it when Little Mo passed away.
If you like the traditional look of wicker and your cat loves the choice of inside or out for sleeping, this has to be your number one choice.
The double Wicker sleeper is available from our preferred seller Catsplay here.
The Willow Snoozer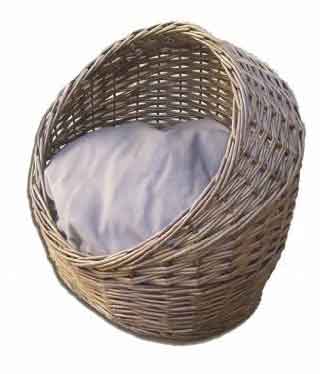 I liked this natural looking willow made cat bed as it had a very cozy look and I could see it sitting in the corner of my warm kitchen.
It has a very traditional look about the weave of the basket which gives it that country farm look I like.
I know a lot of cats like to only be semi surrounded when they sleep so that they can easily see out and feel as if they can escape if they need to. the design of this basket allows for just that.
If you can see your cat snuggling down in this too, find out more here. 
---
---
I'd love to hear what you think of this page or my site. Let me know if you like what you have read or if it has helped you with a problem.
It's easy to do just leave a comment in the box below and click the like / share or +1 to let others know about my site. Thank You It really is most appreciated.